OhNo!
Wow, now this is a small screen--in fact, it's too small.
Unfortunately, Great Performances Gift Registry requires a screen width of at least 320px in order to work. Please try the application on a slightly device.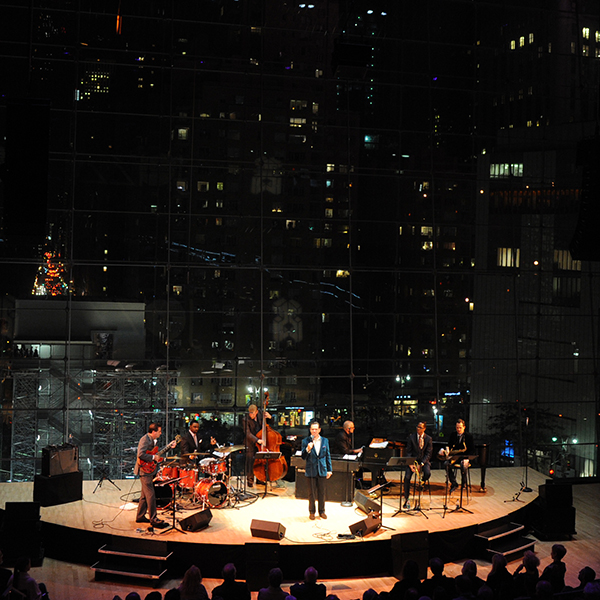 From its first downbeat as a summer concert series at Lincoln Center in 1987, to the fully orchestrated achievement of opening the world's first venue designed specifically for jazz in 2004, Jazz at Lincoln Center has celebrated this music and these landmarks with an ever-growing audience of jazz fans from around the world. Representing the totality of jazz music, Jazz at Lincoln Center's mission is carried out through four elements-educational, curatorial, archival, and ceremonial-capturing, in unparalleled scope, the full spectrum of the jazz experience.

Now more than ever, your gift of membership makes the critical difference in our ability to carry out our mission to support this great music. Join us today as a partner in ensuring the vitality of America's national treasure-jazz. When people make music together, without missing a beat, it's called being "in the pocket." It's also the name of our Jazz at Lincoln Center membership program. Join In the Pocket today and enjoy the best of everything at Jazz at Lincoln Center throughout your membership year!

Membership Benefits Include:

Straight Ahead $75 (fully tax-deductible)
- VIP pre-sale access to Jazz at Lincoln Center season tickets and select events, including our annual Swing! Summer Cocktail Party
- $10 off up to two covers at Dizzy's Club Coca-Cola every Mon-Wed
- Jazz at Lincoln Center Membership Card with access to partner discounts and offers
- Discounts on select Jazz at Lincoln Center events throughout the season

Feelin' Good $150
All the above, plus:
- 15% off Swing University Classes
- A special edition Jazz at Lincoln Center gift

Count $300
All the above, plus:
- A free jazz CD or download
- An invite for two to an open sound check featuring Jazz at Lincoln Center guest artists

Duke $600
All the above, plus:
- A season exclusive Jazz at Lincoln Center CD or download
- 4 passes to JALC's Patron Lounge on select concert nights
- Invitations to special events throughout the season

Additional levels of memberships are available for purchase.
---
Purchase this item now at Jazz at Lincoln Center.
---
---